| | |
| --- | --- |
| Old Urban Empires Screens/Videos uploaded... | Monday, December 7, 2009 |
---
Hey guys, I know it's been forever since this particular site has been updated - I have so much on my plate right now...but progress is moving forward. I hope you guys will stay tuned to the game's development on my Developer's Journal, also you can visit the forums and discuss the project. While I'm here, I've uploaded a collection of old media from 2007-2008 showing a general idea of how the game will look in 2009-2010, or whenever it's "ready" again to be shown ;-). All of the game's artwork has now been created.

These screenshots/movies have also been added to the Media section of the website.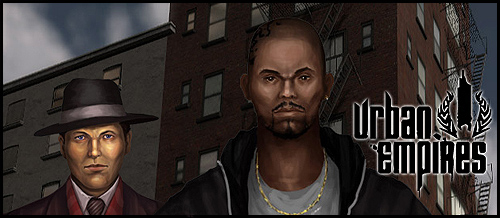 These older screenshots/movies are obviously visually incomplete. Self-shadowing is non-existent on objects/vehicles/humans, the post-processing effects are basic, and there are a bunch of smaller artifacts which have more-or-less been resolved in my technology over the last year. So stay tuned! I'm working every waking hour to make sure all components Urban Empires and the underlying technology are complete - and up to my standards. If you're unaware, I've coded the entire game from scratch in C++, using middleware [ DirectX, Havok, RakNet, libCurl, etc. ] over the last few years.

If you would like to read more about Urban Empires, just check out the About/Features section of the website!

- Danny Green, Radioactive Software

Urban Empires is a multiplayer gangster game. It combines traditional Real-time Strategy gameplay with the ability to control any of your gangsters at any time, the game is centered around a multiplayer online experience, with up to 64 players per server.